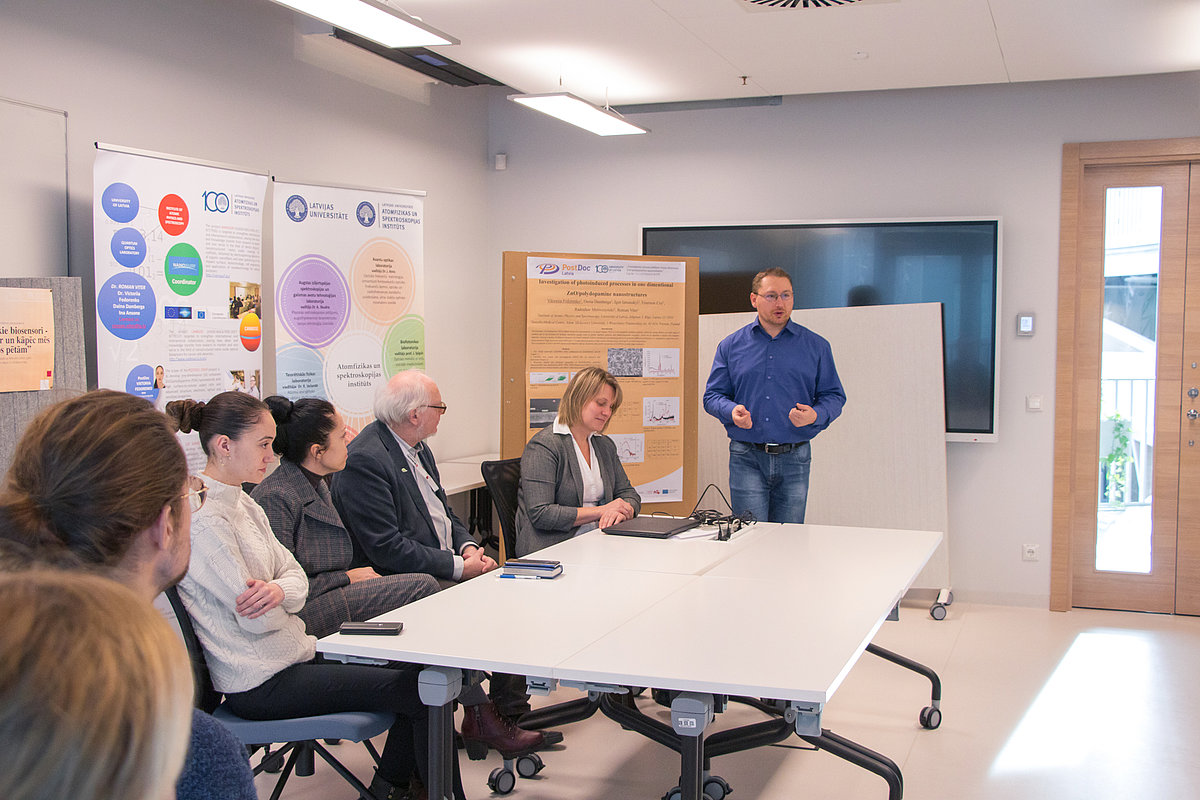 The first "Science Afternoon" organized by the IAPS UL within the framework of the 78th International Scientific Conference of the UL.

The conference will be attended by IAPS UL researcher (Dr.) Viktoriia Fedorenko and prof. Arturs Viksna, as well as leading guest researchers (Dr.) Viktoriia Holubnycha and Viktoriia Korniienko from SUMI State University, who have come to the University of Latvia to exchange experience at the University of Latvia.

Moderator of the discussion is the Head of the Laboratory of Optical Biosensors and Functional Nanomaterials of UL ASI - Dr. Roman Viter.

The event is held in English, in the framework of the ERDF project "Study of photoinduced processes in one-dimensional ZnO / polidopamine nanostructures" (Contract no. 1.1.1.2/VIAA/2/18/279).