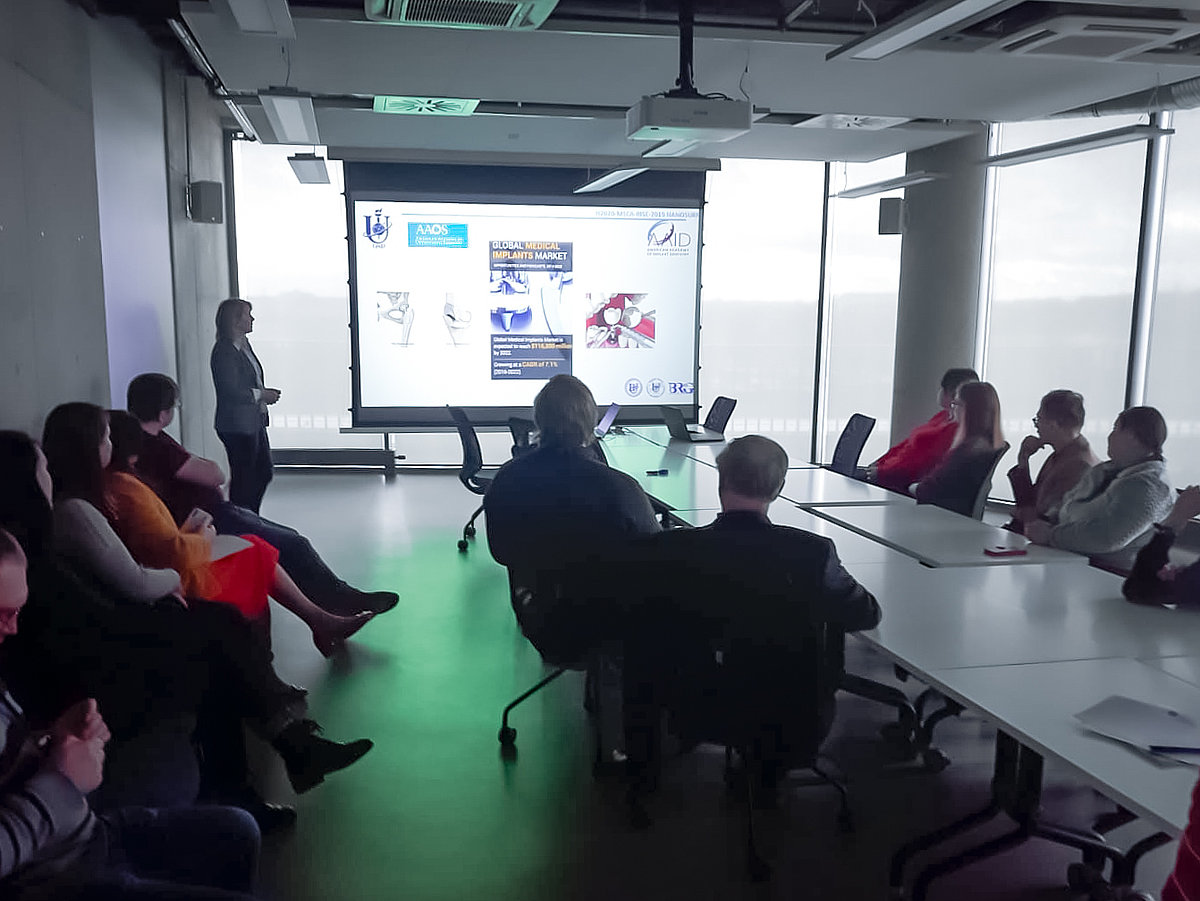 IAPS UL regularly cooperates with scientists and partners from abroad. Earlier this year, three visiting researchers joined the Optical Biosensor and Functional Nanomaterials Laboratory - Dr. Simonas Ramanavicius (State Research Institute for Physical Sciences and Technology, Lithuania), Dr. Viktoriia Holubnycha (Sumy State University, Ukraine) and Dr. Viktoriia Korniienko (Sumy State University, Ukraine). Under Dr. Roman Viter's command, visiting researchers are involved in improving nanomaterials by developing them and studying their properties through electrochemical measurements and other methods.
Visiting researchers talked about their experience and work in the IAPS UL Optical Biosensor and Functional Nanomaterials Laboratory and its link to their previous work during the seminar where everyone highlighted their contribution to nanomaterial enhancement.
Viktoriia Holubnycha presented the topic "Plasma Electrolytic Oxidation". V. Holubnycha's work focuses on the determination of optical properties of nanomaterials.
Viktoriia Korniienko presented the topic "Electrospinning". V.Korniienko is engaged in the application of nanomaterials in implants, experimenting with different contents for nanomaterials resulting in different material properties.
Simon Ramanavicius presented the topic "TiO2 and TiO2-x nanostructures". S.Ramanavicius is actively researching applications of titanium oxide nanostructures, where one of the potential applications is various implants for humans.
Visiting researchers at IAPS UL not only gained experience in developing nanomaterials, but also shared their knowledge in studying the properties of nanomaterials as implants.
During their work, visiting researchers receive a Latvian state research grant.