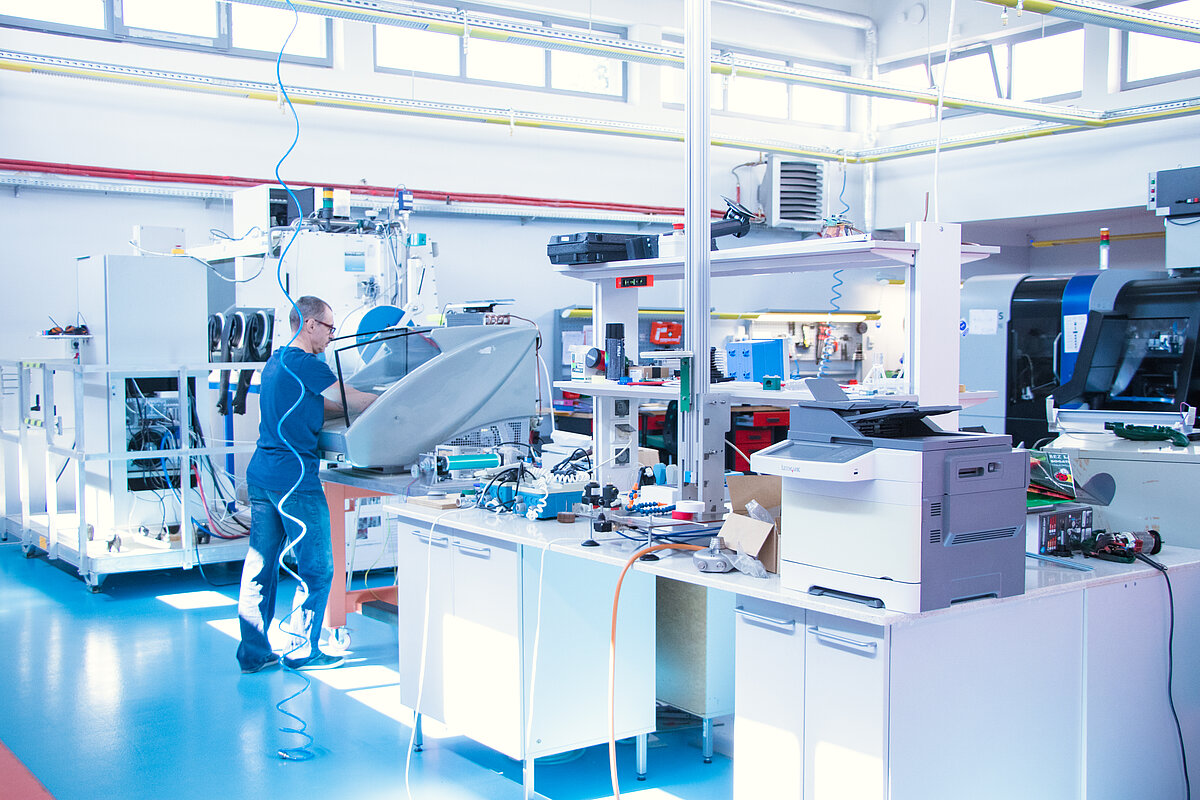 In July, three IAPS employees went to partner "NANO PRIME" of the project "Creation and Development of a Nanostructural Surface for the Production of Dental Implants" (contract no. 777926-NanoSurf-H2020-MSCA-RISE-2017) in Debica, Poland.
Glassblower and engineer Aleksandrs Kapralovs worked on a previously self-developed Plasma device - improving of the plasma electrooxidation process and updating device settings. This equipment is used for sample processing. Accordingly, sample quality control was performed by measuring the contact angle and analyzing the results.
Aleksandrs Kapralovs also made improvements to the self-created electrospinning machine.
---
Laboratory assistant Roberts Berkis worked on creating and processing various samples in cooperation with "NANO PRIME" chemists. Various silver, ZnO, Cu solutions and samples / surfaces were developed for plasma electrooxidation.
Working with Alexander Kapralov, he was involved in the preparation of chitosan and PLA nanofibers by electrospinning. Several samples with different parameters such as concentration, applied voltage, impurities, etc. were prepared and further sample processing and analysis will take place at the Institute of Atomic Physics and Spectroscopy.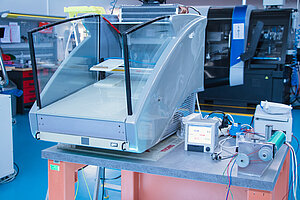 Robert Berkis had the opportunity to get acquainted with various technologies and equipment available and developed at "NANO PRIME" with the aim of developing further cooperation, possibly in other science fields.
---
During her exchange visit, Annija Lūcija Frīdmane, a public relations specialist, focused on the ways of commercialization of research results and popularization of projects.
Annija Lūcija Frīdmane got acquainted with the process of making implants from a computer model to a finished product, learning the processing of a 3D model, obtaining a product model, as well as creating commercial photographs for finished products. In result creating a digital product catalog.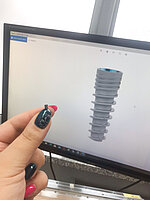 In order to make the information about the project and partners transparent, the "NANO PRIME" website was updated, the information was supplemented and a digital product catalog was added. In order to make the website more international and more accessible to foreign partners, an additional translation of the website into English and an improved translation into Russian has been created.
---
During the exchange visit, Aleksands Kapralovs, Roberts Berķis and Annija Lūcija Frīdmane supplemented their skills and knowledge required for the implementation of the project "Nanostructural surface creation and development for the production of dental implants" (contract no. 777926-NanoSurf-H2020-MSCA-RISE-2017), which will be continued at the Institute of Atomic Physics and Spectroscopy.