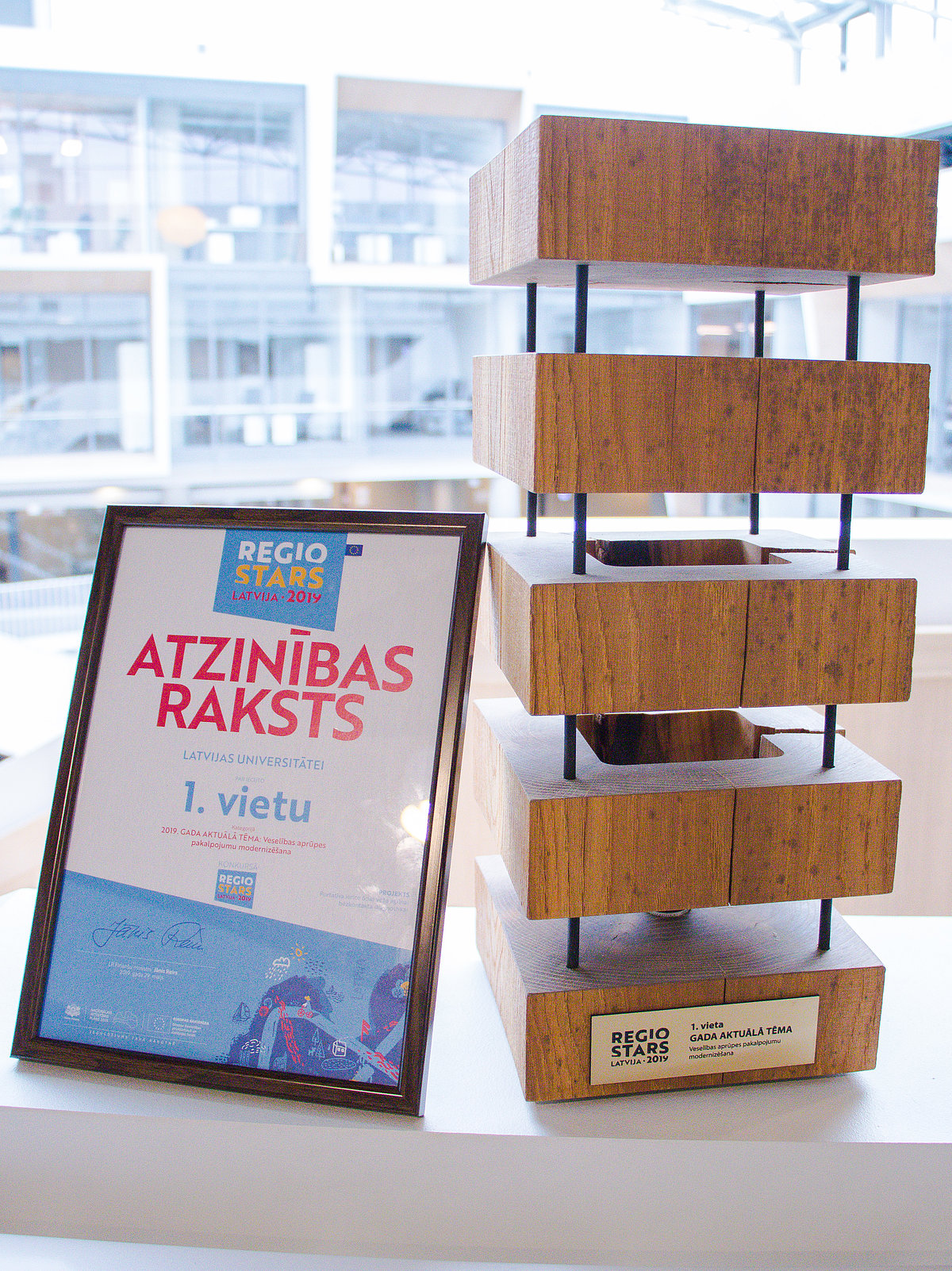 Institute of Atomic Physics and Spectroscopy, University of Latvia, was awarded 1st place in the Regiostars Latvia 2019 competition ON THE TOPIC OF THE YEAR: "Modernization of health care services" for ERDF project "Portable device for early contactless diagnosis of skin cancer" (No. 1.1.1.1/16/A / 197).

The project "Portable Device for Early Contactless Diagnosis of Skin Cancer" was carried out in cooperation with Riga Technical University, project leader - Dr.sc.ing. Dmitry Bliznik. The project's scientific leader is Ilona Kuzmina, a senior researcher at the IAPS UL Biobhotonics laboratory.

The project has developed a unique melanoma diagnostic device for use by a family doctor for a full body examination and early detection of skin cancer. The device is connected to a remote cloud service where image processing and classification of skin formations is performed. The system is clinically approbated, where it has identified all melanomas out of 1500 skin formations. The device has been approbated by GP practice and has already successfully managed to "catch" two skin melanomas by diagnosing each patient.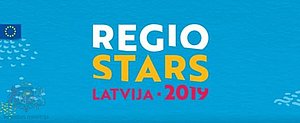 The competition is organized by the Ministry of Finance of the Republic of Latvia

The aim of the competition is to honor EU-funded Cohesion Policy projects demonstrating excellence and new approaches to regional development in Latvia, as well as to inspire other project promoters to pay attention to the proposed projects in communication activities.