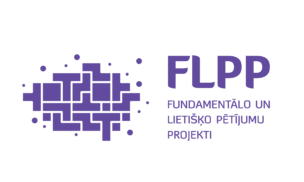 Project title:
Advanced Spectral Imaging Technology for Skin Diagnostics
Project contract number:
lzp-2018/2-0006
Project implementation deadline:
01.12.2018 – 31.11.2020
Total project funding:
199 906,00 EUR
Research manager:
prof. Jānis Spīgulis (Biophotonics laboratory)
About the project:
This multidisciplinary project concerns the application of optical technologies in medicine. The project plans to adapt a proprietary technology that provides single-pinch monochromatic spectral imaging at multiple wavelengths (SMSLI – Snapshot Multi-Spectral-Line Imaging) to adapt skin neoplasm for contactless diagnostics. A new prototype device that will rapidly (<2s) capture 4 monochromatic skin images at different wavelengths as well as skin fluorescence image at 405 nm excitation will be developed and clinically tested. The image analysis software will allow operative mapping of the distribution of the 4 major skin chromophores and facilitate identification of neoplasms (including skin cancers). Expected impact on society – improved healthcare.
Projekta rezultāti:
| | |
| --- | --- |
| Plānotie rezultātu ietekmes indikatori: | Skaits |
| Zinātniskās publikācijas, kas indeksētas SCOPUS, WoSCC un/vai ERIH+ | 3 |
| Intelektuālā īpašuma nostiprināšana (patenta pieteikums) | 1 |
| Dalība starptautiskās zinātniskās konferencēs vai to organizēšana | 5 |
Sasniegtie rezultāti:
Publikācijas (SCOPUS, WoSCC un/vai ERIH+):
J. Spigulis, I. Oshina, P. Potapovs, K. Lauberts, "Snapshot multi-spectral-line imaging for applications in dermatology and forensics", Proc.SPIE, 10881, 1088114 (2019).
J. Spigulis, I. Oshina, M. Matulenko, "Laser illumination designs for snapshot multi-spectral line imaging", OSA Technical Digest, CLEO-Europe, cl_3_4 (2019), https://www.osapublishing.org/abstract.cfm?uri=CLEO_Europe-2019-cl_3_4.
J. Spigulis, Z. Rupenheits, M. Matulenko, I. Oshina, U. Rubins "A snapshot multi-wavelengths imaging device for in-vivo skin diagnostics", proc. SPIE, 11232,112320I-1 (2020).
J. Spigulis, Z. Rupenheits, U. Rubins, M. Mileiko, I. Oshina "Spectral Line Reflectance and Fluorescence Imaging Device for Skin Diagnostics", Q1 līmeņa publikācija (2020), https://www.mdpi.com/2076-3417/10/21/7472/pdf
J.Spigulis, I.Kuzmina, I.Lihacova, V.Lukinsone, B.Cugmas, A.Grabovskis, E.Kviesis-Kipge, A.Lihachev, "Biophotonics research in Riga: recent projects and results", Proc. SPIE 11585, 1158502 (2020).
LV patenta pieteikums # P-19-45, 21.08.2019. "Ierīce virsmas vienmērīgai apgaismošanai vienlaikus ar vairākām lāzeru spektrāllīnijām", autori J.Spīgulis, I.Ošiņa, Z.Rupenheits, M.Matuļenko.
Dalība starptautiskās konferencēs:
Citi publicitātes pasākumi